We have extensive experience in custom cabinetry, millwork, and woodwork.  We are also very good at solving difficult problems with elegant solutions.  Here's a couple of recent projects.
This mantle and fireplace cabinets and book cases were shop built and field installed for exact fit.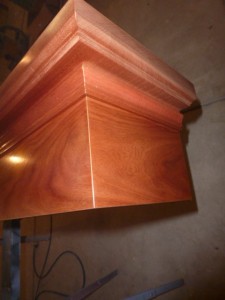 This mantle is custom made of Makore (African Cherry).